You might be a first time traveler, a once in a while traveler or a frequent traveler traveling anywhere across the world for business, to work, as an international student or taking your vacation or holiday. As your travel and tours agent we have shared with you some of the critical aspects that you need to have or consider before you embark on your journey so as to make it great, stress free and memorable. As your preferred agent, Kendirita Tours and Travel is here to provide you all this services under one roof to enable you achieve your dream trip.
1. Apply For a Passport
A passport is an official travel document issued by a government, certifying the holder's identity and citizenship and entitling them to travel under its protection to and from foreign countries. Before you start thinking about getting out of the country, you need to apply for a passport as it is an international identification and approved travel document.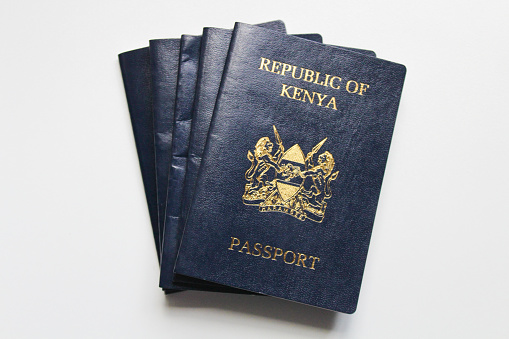 If you already have a passport, then check the expiry date before thinking of travel as most countries require that your passport be valid for at least six months before expiry and they will not let you in if the expiration date is less than 6 months away. Some embassies will not even give you visa if your passport validity is less than six months.
So if you are thinking of travelling apply for your passport or renew your passport in good time depending on your county's regulations but we recommend at least six months before your travel. For Kenyan Citizens, we will guide you on the process and the requirements for you to get a passport.
2. Get your visas.
A visa is a conditional authorization by the country you wish to visit, granting you temporary permission to enter the country for a certain amount of time. Depending on your nationality, a good number of countries require you to have a visa before entering their country.
Some will require you to process the visa prior meaning you have a visa before you depart your country, while others can offer visa on arrival into their country. You also need to know the type of visa to apply for depending on your purpose of travel. Some visas will be endorsed within your passport while other is electronic visas and don't have to be endorsed in your passport.
You need to apply for the visa as early as you can because these processes can take up some time; some embassies take more than one month to process the visa. Once you receive your visa, we recommend that you check through it to make sure every detail is correct since if there is any mistake, you may be denied boarding at the airport.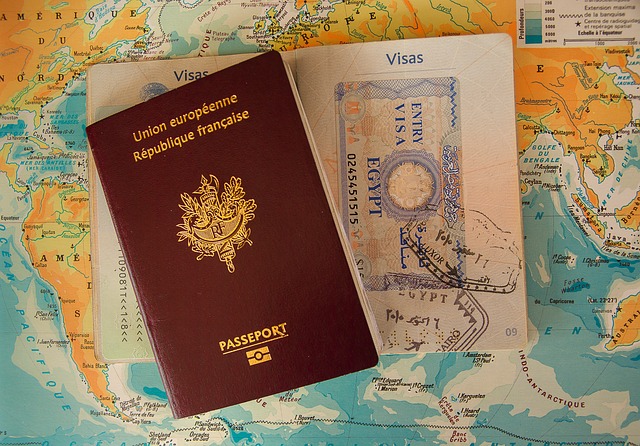 3. Check Country Specific Vaccinations:
Some countries will not allow you entry without proof that you have been immunized against certain diseases, such as yellow fever, polio, malaria and now Covid-19. All immunizations must be recorded and presented on an official International Certificate of Vaccination known as the "yellow health card." And currently the Covid-19 free certificate.
At the point of obtaining visas and even at the airport of departure, you will be required to present the yellow health card or any other health certificate. You should get the vaccinations at least one month before your travel and have your card updated in good time. If you do not have the card, you may be denied boarding at your departure point or even vaccinated and put in quarantine for 14 days.
4. Get a Medical and Dental Check-Up
Before you begin your travel, you might need to visit your general practitioner and dentist for a general checkup and for you to receive a clear bill of health for you to travel. If you use medication, ensure you have enough to last throughout the duration of your trip. Carry a copy of your prescription and if you are undergoing any special treatment, consider carrying a scanned copy of your records or a letter from your doctor detailing your treatment.
5. Get Travel Insurance.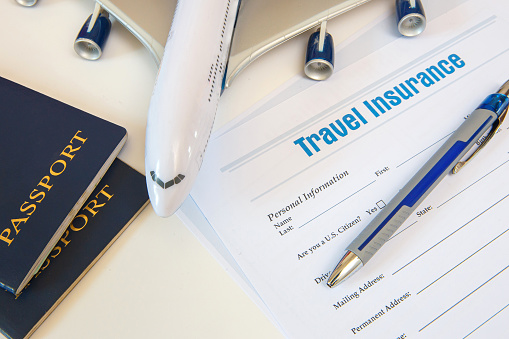 At Kendirita Tours and Travel, we say Travel insurance is a "Peace of mind" for anyone travelling abroad. With the recent covid-19 outbreak and any other unforeseen circumstances one then realizes that travel insurance is a critical document that you need while on a trip because you never know what may happen to you while travelling or at your destination. This will cover among other things, Flight cancellations and curtailments, Baggage loss, accidents, medical and even death. The cover has been made very affordable that you cannot miss to travel without. Most embassies will ask for this document before issuing you with a visa.
6. Get Your Air Ticket, Airport transfer and accommodation.
Most countries, other than the travel documents will require that you have a return air ticket valid within the validity of the visa, show them accommodation where you will be staying while in their country. We recommend that you use a travel agent for your air ticketing and accommodation as we will offer you the best routing otherwise you may pick a routing that requires transit visa or with very long lay overs that will cost you money or choose accommodation that maybe not be very convenient for you.
From a personal experience, it can be time consuming to check through the web to find the right accommodation that suite you. I would recommend that you book your hotel and airport transfers in advance with your travel company to avoid inconvenience and have a backup in case of any problems that may arise.
7. Financial Preparation.
If you will be using Credit Cards or Debit Cards during your travel, confirm with your bank that the cards will work in the country you are visiting. Like American express card is not widely used in Taiwan and can be a challenge if it is the only one you are using. Let your bank also know when you will be traveling and where you will be, and ask them to add the information to your file, so that your bank's fraud department does not freeze your account, assuming someone's stolen your card or number.
If you will be using cash you can speak to your bank to give you good rate for the local currency of the country that you are travelling to.
8. Buy the activities in advance
When going for your holiday and wish to participate in different activities at your destination, we recommend that you buy the tickets for the activities that you want to participate in advance as some destinations can offer tourists special discounts purchased in advance that cannot be accessed locally. Other than the discounts, you will be able to skip the ticket lines and better plan your itinerary. Here I also recommend that you use a local guide or your tour agent as they want to keep you safe and give you the best if for nothing else, they have a reputation to uphold.
9. Read about your Destination
It is very important that you be informed about the traditions, culture, and lifestyle of the country or place you are visiting. Get to learn some basic sentences and phrases that can help you communicate.
10. Final Recommendations.
• Activate your phone's global capabilities if you can or alternatively purchase and use a local SIM card or download WhatsApp for calls and text.
• Register with your local embassy in the country you are visiting by giving the phone contacts you can be reached on and the address of the hotel you are staying. You can also print out their address and contact information. In case of any an unforeseen problem in the country, this will alert your government where you are and get you to safety.
• Share your travel plans with your loved ones and how they can contact you. In the unlikely of any unforeseen circumstances they will be at peace knowing how you are.
•             Pack color photocopies of all your important documents in your suitcase, keep copies on hand as they may be needed from time to time and in the event that something happens to your passport or wallet, you will need all of your identifying information. Use your phone's camera to take a photo of the important passport pages (personal information and visa) and photo ID so you will have it on hand in an emergency.