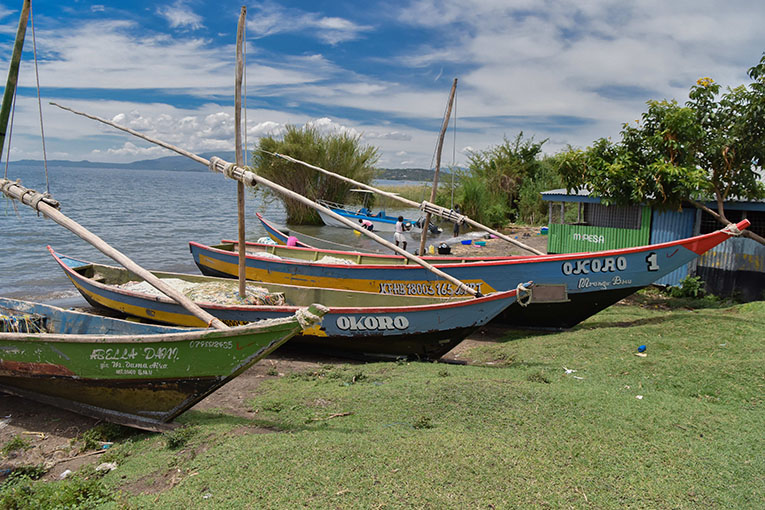 Mfangano Island derived its name from the local Abasuba term 'okuwangana' which means to unite or a place where people united. It is one of the many islands on Lake Victoria located on the Kenyan side. The island is a sight to behold, a place to relax and enjoy the fresh breeze from the lake, the singing from the birds, and the scenery. It is a destination to bond and engages in activities.
To travelers, the Island is commonly referred to as the Rock Art Island because this Island is one of those sites holding "The rock art of Africa". This art, according to the former UN Secretary Kofi Annan makes up one of the oldest and most extensive records on Earth of human thought. It shows the very emergence of the human imagination, it is a priceless treasure and is irreplaceable. The rock art of Mfangano is comparable to the Nyiro and Kondoa rock art as they tell the story of an early group of hunters and gatherers that may have preceded the present occupants of this region and spread from northern Kenya all the way to southern Africa.
While vising the Island, you get an opportunity to interact with the local people and participate in their day today activities like fishing, boating, cooking local meals, as you learn about their culture and heritage and support the local schools and projects.
The main unique and interesting attractions on this Island include:
1. The Suba Rock Painting Sites, the main sites being Mawanga Cave which is a few minutes' walk from the boat landing and Kwitone which is about 40 minutes hike from the Mawanga cave.
2. Suba Rock Engraving Sites: Cupules and Rock Gongs
Cupules do not retain any ceremonial powers but are still in use for the traditional game of Bao, which in Suba is played with four rows of eight holes. These Cupules can also be seen on the same walk that includes Kwitone painting site. While here you will visit the rock gong on Mfangano Island.
3. The Sacred Island of Nzenze
This island is also referred to as the Moving Island because it is said to have followed the Wasamo clan in their migration from Uganda and will continue to follow them wherever they go. It is still used for rain-making ceremonies.
4. The Sacred Forest and Peace Trees
Within Suba District are a number of small sacred forests and peace trees. These were very important in the past as locations of communication with the ancestors and even now most are protected and in use, especially for peacemaking in the community or to settle family affairs. Several sacred sites are in walking distance of Sindo town (on the mainland), however visitors should beware – one of the trees is believed to be so poisonous that it kills anyone who touches it; even someone who walks under the shadow of the tree or passes downwind of it may die! Animals and birds are also affected. It is reported that researchers who have attempted to find out more about the tree have not been seen again. While modern science doesn't know of a tree with such poisonous and instantaneous effects, there are carbon dioxide springs in other places in Kenya that might have similar effects and would be undetected until too late.
5. Nyamugondho-The Lady of the Lake
The legend of Nyamugondho meaning the Net Lady is a site revered and well-known throughout western Kenya. The legend relates that Mbare was fishing in the lake with his net which was called Mugondho. He was a very poor man and had nothing. When he pulled in his net, "Mugondho", he saw a beautiful woman inside the net. He pulled her onto the land and they agreed that she would stay with him and he would never mention where he had found her. They lived together as man and wife and Mbare grew prosperous, acquiring many cattle and several other wives. One day he came home drunk and knocked on one of the wife's door to let him in, she refused, so he went to the door of his next wife and she also wouldn't open it. At last he came to Nyamugondho's door and knocked. She also didn't open the door so he said "What? Even you, who I found in the lake, you won't open the door for me?" Nyamugondho was very angry and told Mbare "What have you said? What was the agreement when we met?" Mbare could not remember but Nyamugondho immediately started her journey back to the lake where she came from, taking with her the animals. Mbare also went back to where he came from, becoming a poor man again. Local mythology says that rock formations resembling Nyamugondho's footsteps and those of her animals can be seen at the point where she entered the water. People in the region believe that the water which flows above "the footsteps" has medicinal powers and they come from as far as Kisumu to collect the sacred water.
How to get to Mfangano Island from Nairobi
You can charter a flight direct to Mfangano Island airstrip or to Rusinga Airstrip near Mbita at take a speed boat to Mfangano.
Take scheduled commercial flights to Homa bay Airport which is about 45 minutes from Mbita and pick a speed boat to Mfangano Island.
Take scheduled commercial flights to Kisumu Airport which is about 3 hours' drive from Mbita; take a speed boat to Mfangano Island.
You can also combine a safari to Masai mara then by road to Mbita, take a speed boat to Mfangano Island.
Drive to Mbita then take a speed boat to Mfangano Island
The places to stay on Mfangano Island include:
Mfangano Island Lodge: http://www.mfanganoislandlodge.com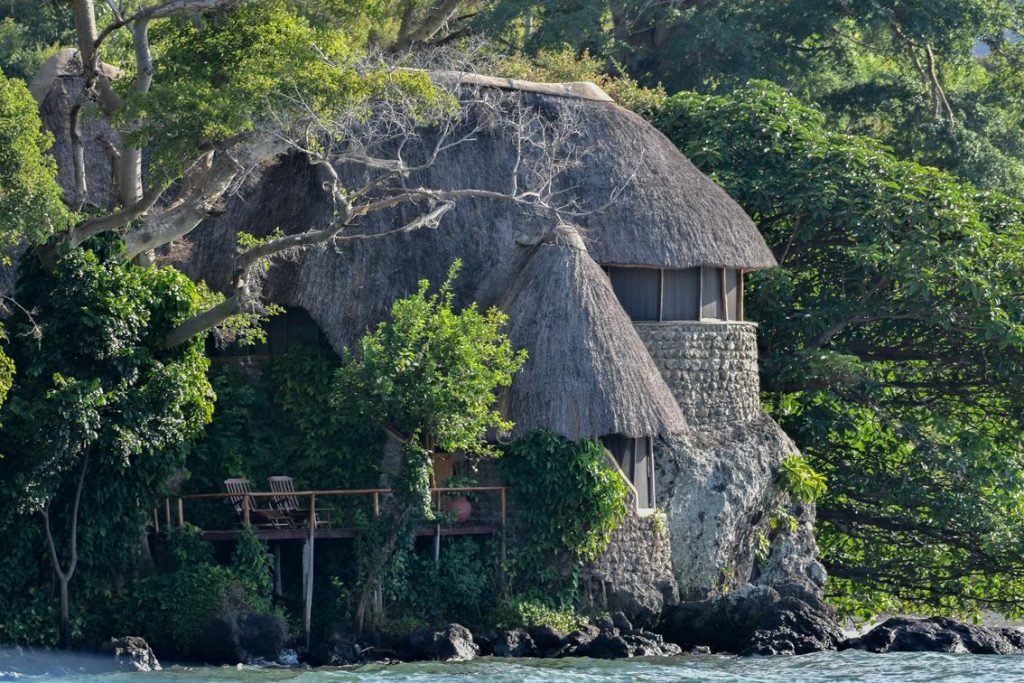 Open through the year, the lodge offers nine rooms each with an individual creation and all facing the sunset with stunning views of the Lake Victoria.
Siambi resort: https://www.facebook.com/siambiresort/photos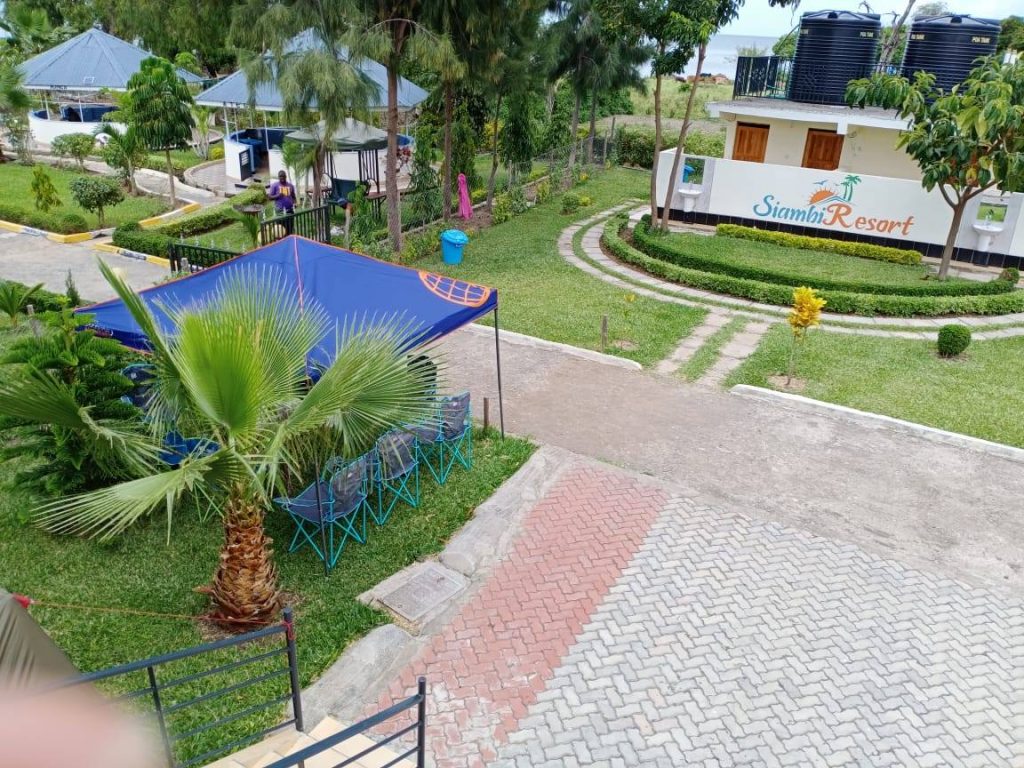 Governors' Camp, Mfangano Island Camp
Mfangano Island Beach Resort
Mfangano Island Beach Club
The Chillspot, Mfangano Island
Contact us at https://bit.ly/3bkufxZ for a quote for a safari to Masai mara and Mfangano Island or accommodation on Mfangano Island.