If you are looking to do local travel in Kenya, Naivasha should be on your bucket list. Naivasha is a town in Nakuru County in Rift valley region and is about 2 hours' drive from the capital city of Kenya, Nairobi. Naivasha is an ideal destination for a getaway for any type of traveler be it a solo traveler, honeymooners or romantic travelers, family travelers or adventure seekers. It is easily accessible and the fresh Lake Naivasha, its twin Lake Oloidien and many more attractions within and around the lake has attracted very many visitors making it a very popular destination and a great conference destination out of the city.
Your trip to Naivasha will take you through Limuru, take a stop at the Great Rift valley view point to enjoy the views, the scenery and take photos then to Kijabe and finally to Naivasha. You cannot say you were in Naivasha if you only check into a room in a hotel stay for two nights and drive away; you need to get out and experience what Naivasha is and all it has to offer. Participating in these activities is for your own wellness but again goes a long way to support the local communities and conservation activities.
There are so much to do in Naivasha but below are the highlights of the top attractions and the best outdoor activities that you must engage in to count your visit in Naivasha.
The Fresh Lake Naivasha: The lake has attracted a lot of bird life making the area a world class birding destination giving you a great opportunity for bird watching. Much of the lake is surrounded by forests of the yellow barked Acacia known as the yellow fever tree and the waters of the lake draw a great range of game to its shores giving you a chance to see wildlife like Giraffes wander among the acacia, Buffalo wallow in the swamps and Colobus monkeys call from the treetops while the Lakes large hippo population sleep the day out in the shallows. You can take boat rides and fishing on the Lake Naivasha too.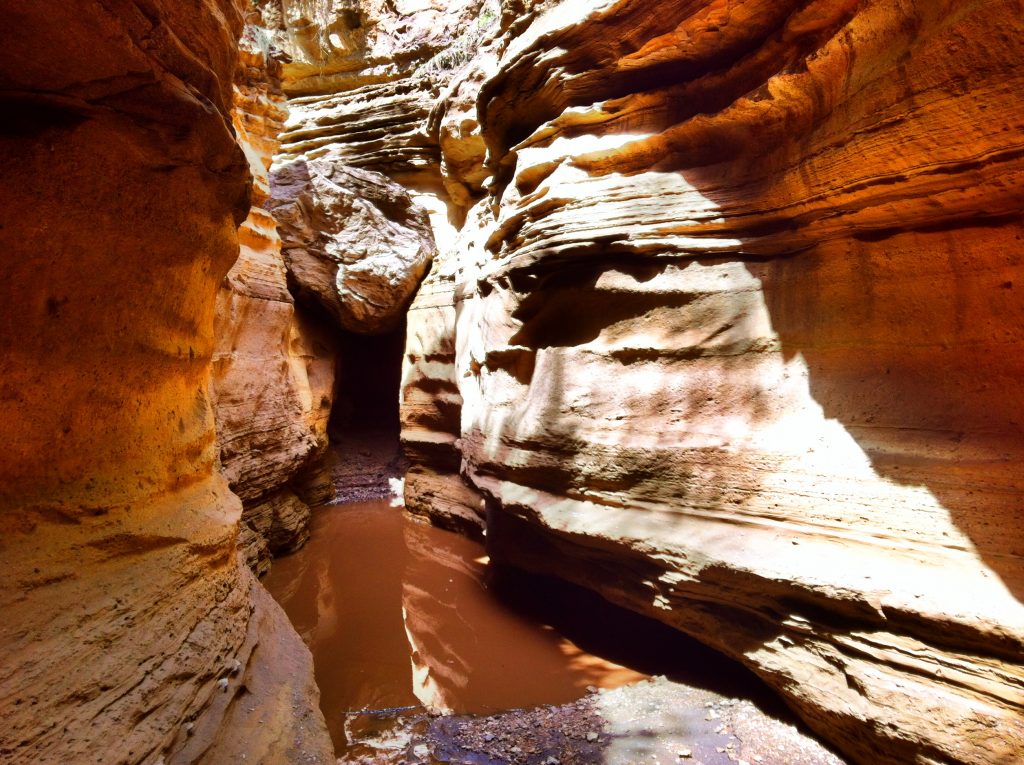 Hell's Gate National Park is named because of the intense geothermal activity within its boundaries. In this park, you will enjoy the scenery and the towering cliffs. You can also enjoy viewing wildlife or participate in different activities including cliff climbing, gorge walking, biking or treat yourself to a natural detoxing Ol Karia Spa.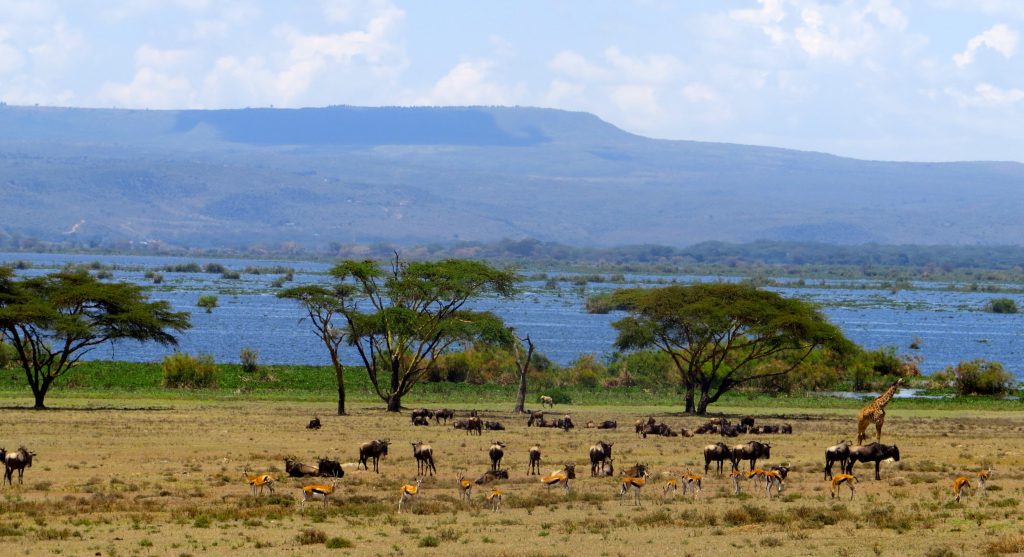 Crescent Island Game Park: You don't have to go to Masai Mara to enjoy wildlife viewing, the Crescent Island has more animals per acre than any other Kenyan Park and this has attracted many film companies to the Island to film the herds of Wildebeest, Waterbuck, Zebra, and Gazelle. When you get to the top of the hill you get a better view of Naivasha and the surrounding. You can enjoy a full day in this park taking a picnic lunch, your visit to this island means through the fees you have paid, the wildlife and the environment is protected and conserved.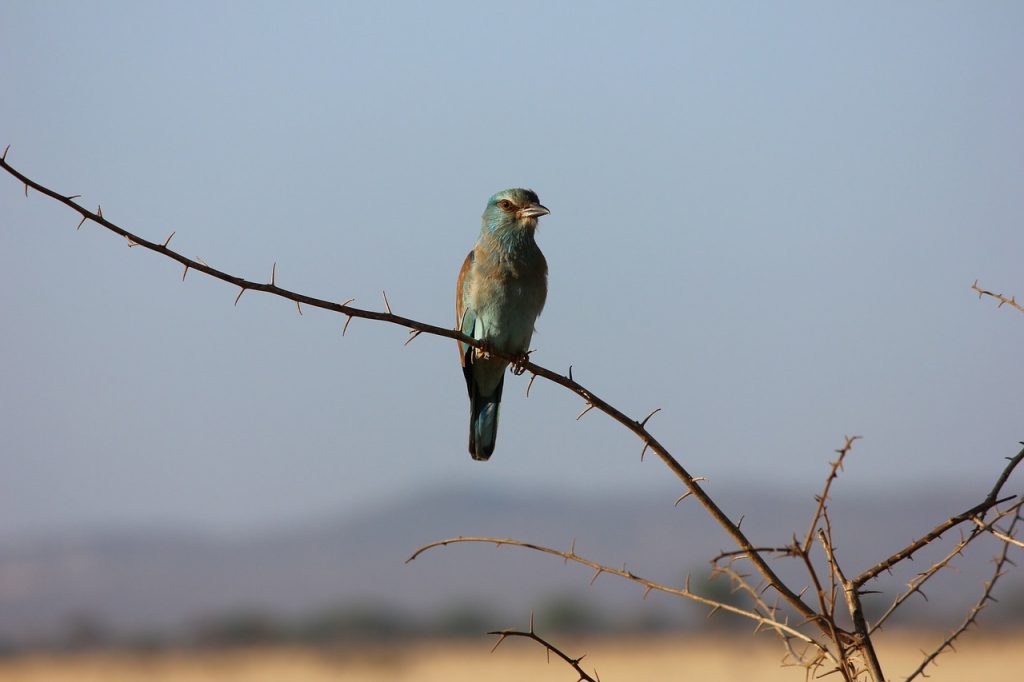 Lake Oloidien: Depending on the water levels, the lake can be fresh and sometimes saline. Other than the lake, there are flocks of freshwater birds like pelicans, African fish eagles, an array of kingfishers, herons, storks and more than 400 other species feeding on the fish that have spawned back. You can also enjoy boat rides on the lake. If you love camping then Oloiden campsite is the perfect site for you. If not, you can enjoy your excursion and go back to Naivasha for your accommodation.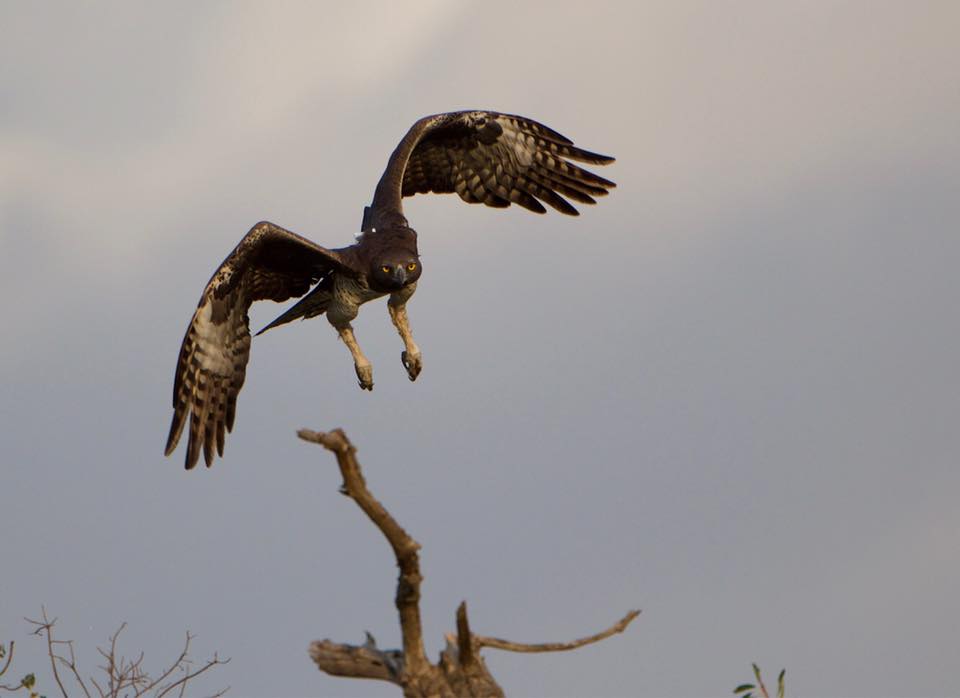 Naivasha Owl Center: Just like the animal orphanage in Nairobi's national park, the owl center is a rescue and rehabilitation center for owls and other birds of prey, injured birds are taken in, treated and rehabilitated. When in Naivasha, it is worth visiting this center because the center requires a lot of funds to be able to run and attend to these birds and therefore your visit to this center means saving and rehabilitation of a bird or two.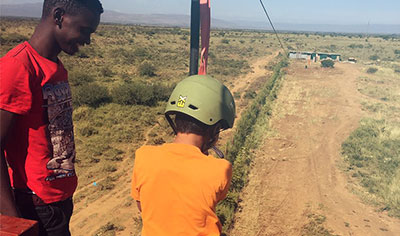 The Great Rift Valley Circuit (TGRV): For an ultimate day out with friends and family TGRV is world-class facility that hosts a number of activities including go-karting, zip lining, archery Swimming Pool, Table Tennis / Darts, Autocross Track (self-drive with your own motorbike or buggy) and Team building events good enough for a family and friendship bonding or office team building.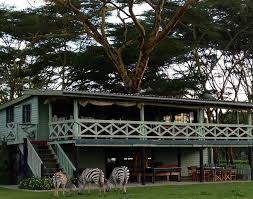 Sanctuary farm Naivasha: At this farm you not only enjoy horse riding, free walking in the firm and in the acacia forest, bird watching, night game drives and cycling in a safe private environment but you can also take dairy farm tours and participate in milking the cows which is still done by hands. You can enjoy all these activities as a family, a couple or as solo traveler.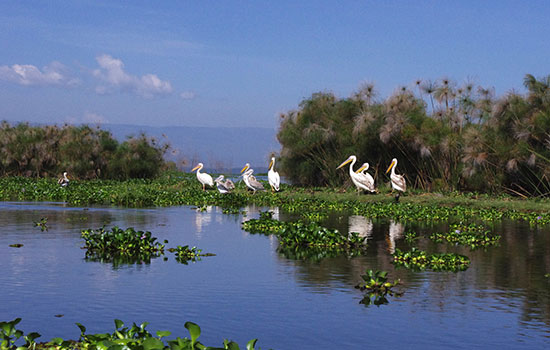 Boat Rides: With a boat ride, it is an opportunity to get closer to rafts of hippos or watch fish eagles darting for fish and experiencing the lake and enjoying the scenery from the water. The boat operators are skilled and experienced locals and will always find a safe place for a refreshing swim in the lake on a hot day. The boat rides are charged per hour and can take 6 passengers at a time. When you take a boat ride, you have enabled the local boat operator to put a meal on his table and take care of his family.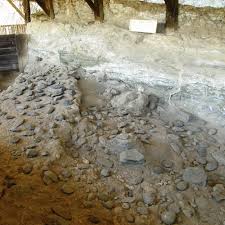 Kariandusi Museum: For archeology lovers, Kariandusi which is amongst the first discoveries of Lower Paleolithic sites in East Africa is the place to visit. It is believed that this site was a factory site of the Acheulian period. There is a museum exhibition hall that you can get to learn more about the site and other archaeological facts.
You cannot miss a place to stay on any budget while in Naivasha because there are several accommodation hotels and lodges. Some of our recommended best hotels to stay in while in Naivasha include Lake Naivasha Sopa Lodge, Naivasha Kongoni Lodge, Great Rift Valley Lodge & Golf Resort, Sawela Lodge Naivasha,Kiangazi House, Enashipai Resort & Spa, Kiboko Luxury Camp Naivasha, Chui Lodge – Naivasha and Sanctuary farm lake Naivasha.
We tailor-make itineraries that are good for any category of traveler and it can be a short safari to Naivasha only or a combination of Naivasha and other destinations in Kenya.